Tiempo Zero is a band formed in Mexico City in 2011. They play original music including rock, pop and electro with alternative sounds. The band calls Mexico City home and has plans to take their music to Mexico, Chile, Argentina and the rest of the spanish-speaking public, and later the english-speaking market. The members of the band come from different Latin-American countries; Ronald FuretRonald Furet:
Lead Vocalist/Bassist.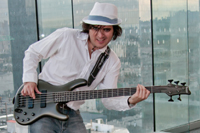 and Felipe SuilFelipe Suil:
Lead Guitar/Chorus.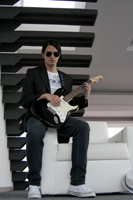 from Chile, Camila MilitelloCamila Militello:
Acoustic Guitar/Chorus.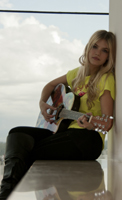 from Argentina, Jonathan FloresJonathan Flores:
Piano, Synthesizer and Chorus.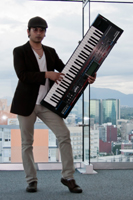 and Iván FloresIván Flores:
Drums.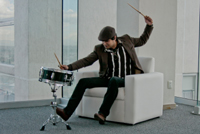 from Mexico.

Tiempo Zero has performed on various stages in Mexico DF captivating hundreds of spectators with their great energy and its charisma shining through in live performances. From their first album El juego de las mentiras (The Game of Lies), features the standout songs La gran ciudad (The Great City), Latidos (Heartbeats) and El juego de las mentiras (The Game of Lies) among others. These songs have allowed them to grow their number of followers across generations, crossing musical, cultural, and social barriers.

We invite you to enjoy the music of Tiempo Zero.

Welcome to the show.